New features from the December 8, 2014 production software release
MBA Focus is pleased to announce the release of its most advanced recruitment and career services software. This release introduces 50 new features and enhancements to GTS and Global Focus. Here are some highlights:
Global Focus:
Contact Info Variables: The batch email tool now includes a drop down with several standalone personalization fields that can be inserted anywhere within a message. This feature helps recruiters' outreach to be more easily customized as they communicate with large groups of candidates.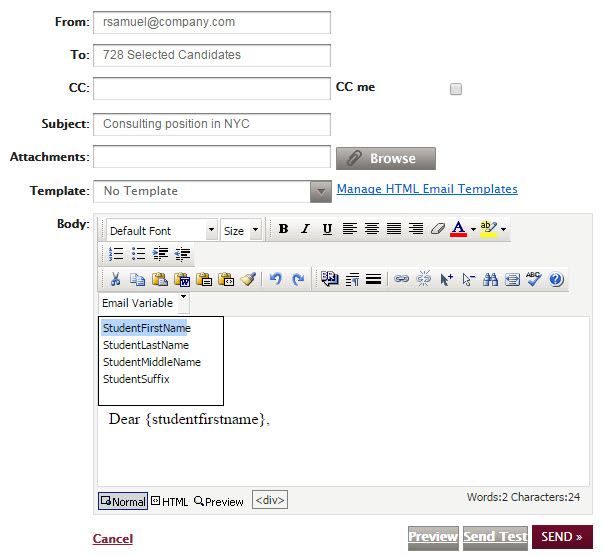 Keyword Search & Campaign Association for Notes: The Notes Management tool now allows recruiters to search through all of their existing notes by keyword. Notes can also now be associated with campaigns.

Candidate Sets Listed on Profiles: Candidate profiles have been updated to show which sets they belong to within the Activity Snapshot widget, so that recruiters can quickly see if a particular individual exists in multiple saved sets. This feature saves employers time from searching through sets for specific candidates.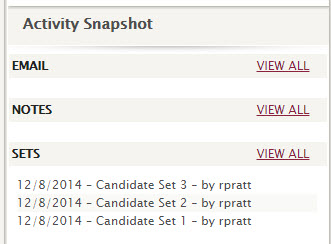 GTS:
Job Search Analysis: This new reporting tool will improve one-on-one coaching sessions with candidates by giving career service offices visibility into each candidate's job search activity.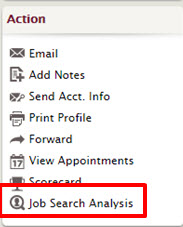 Multi Window Access: Candidates can now open multiple browser tabs/windows of GTS with full functionality enabling quick side-by-side comparisons of jobs, interviews, and events.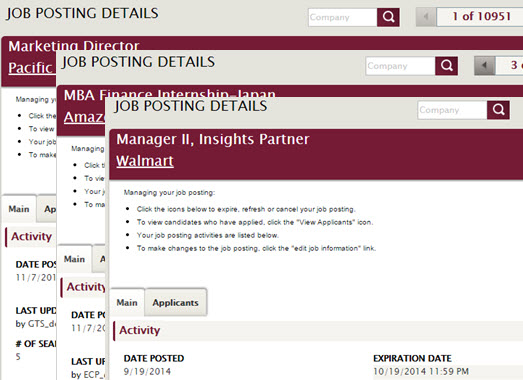 To enable comments sign up for a Disqus account and enter your Disqus shortname in the Articulate node settings.