New features from the December 2, 2013 production software release
MBA Focus is pleased to announce the release of its most advanced recruitment and career services software. This release introduces 111 new features and enhancements to GTS and Global Focus, including:
Global Focus:
OCR Event Creator: The creator of each OCR event can be seen within calendar view to help recruiting teams be more collaborative and efficient. Select the event directly from the calendar and find the listed "user" who created that event. This feature helps recruiting teams to be more collaborative and efficient.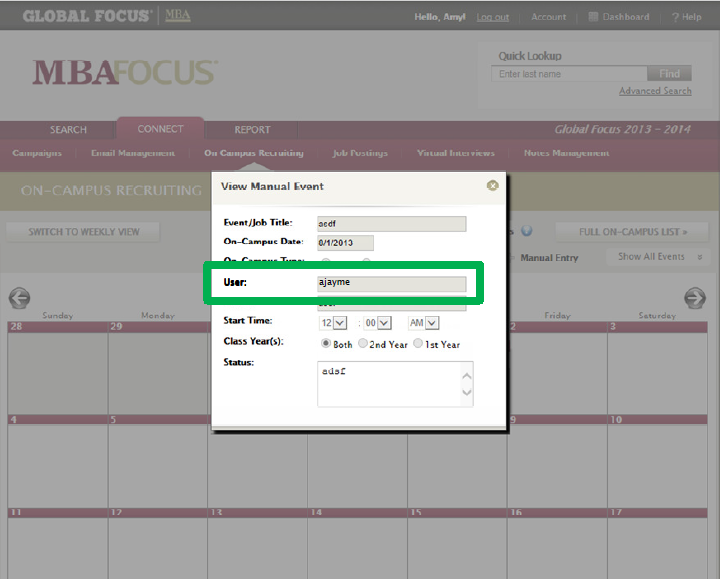 Profile Survey: Candidate profiles have been updated with collapsible views to match the advanced search UI/UX, improving the interface for easier and quicker viewing.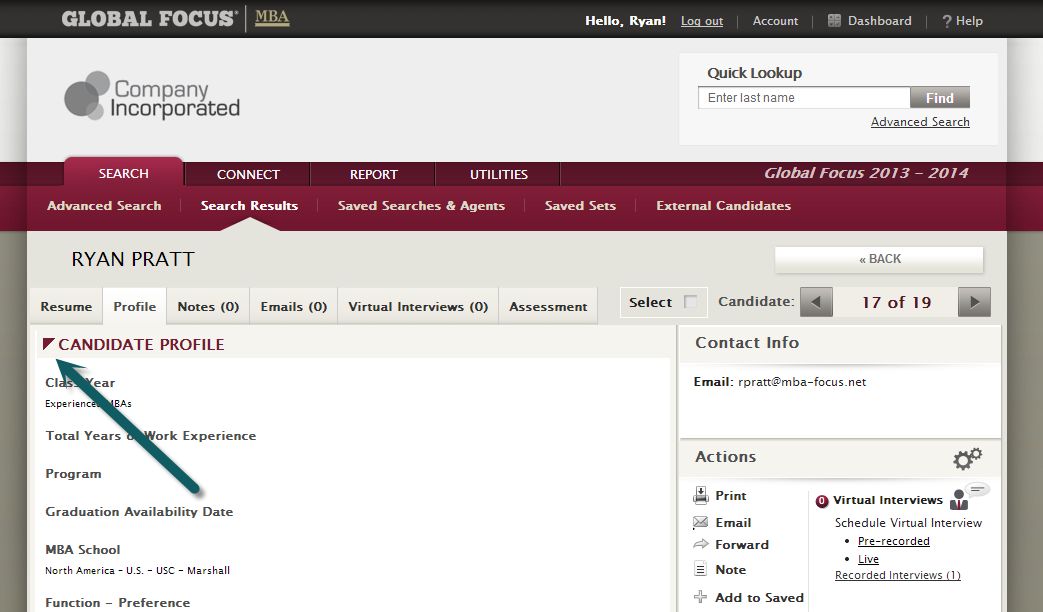 GTS:
Salary Reports: Reports are now better organized for easier scanning. Parent categories within salary reports are bolded, while subcategories remain un-bolded, for an improved view of salary category breakdowns.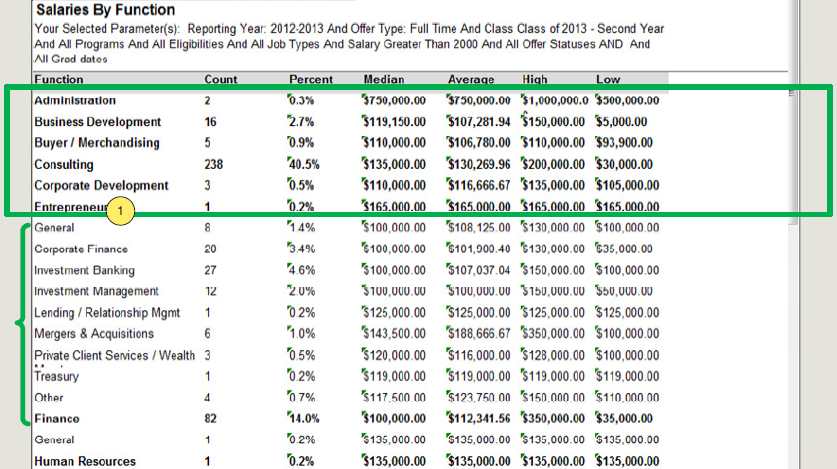 Candidate Mobile: The entire Candidate Mobile application has been updated to the latest version (2.1.1) of Sencha Touch to allow for a more streamlined user experience across all devices.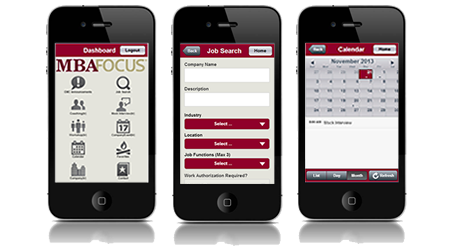 OCR Reports: School Administrators can generate a report, by candidate or by interview, to determine the success ratios for students' OCR activity.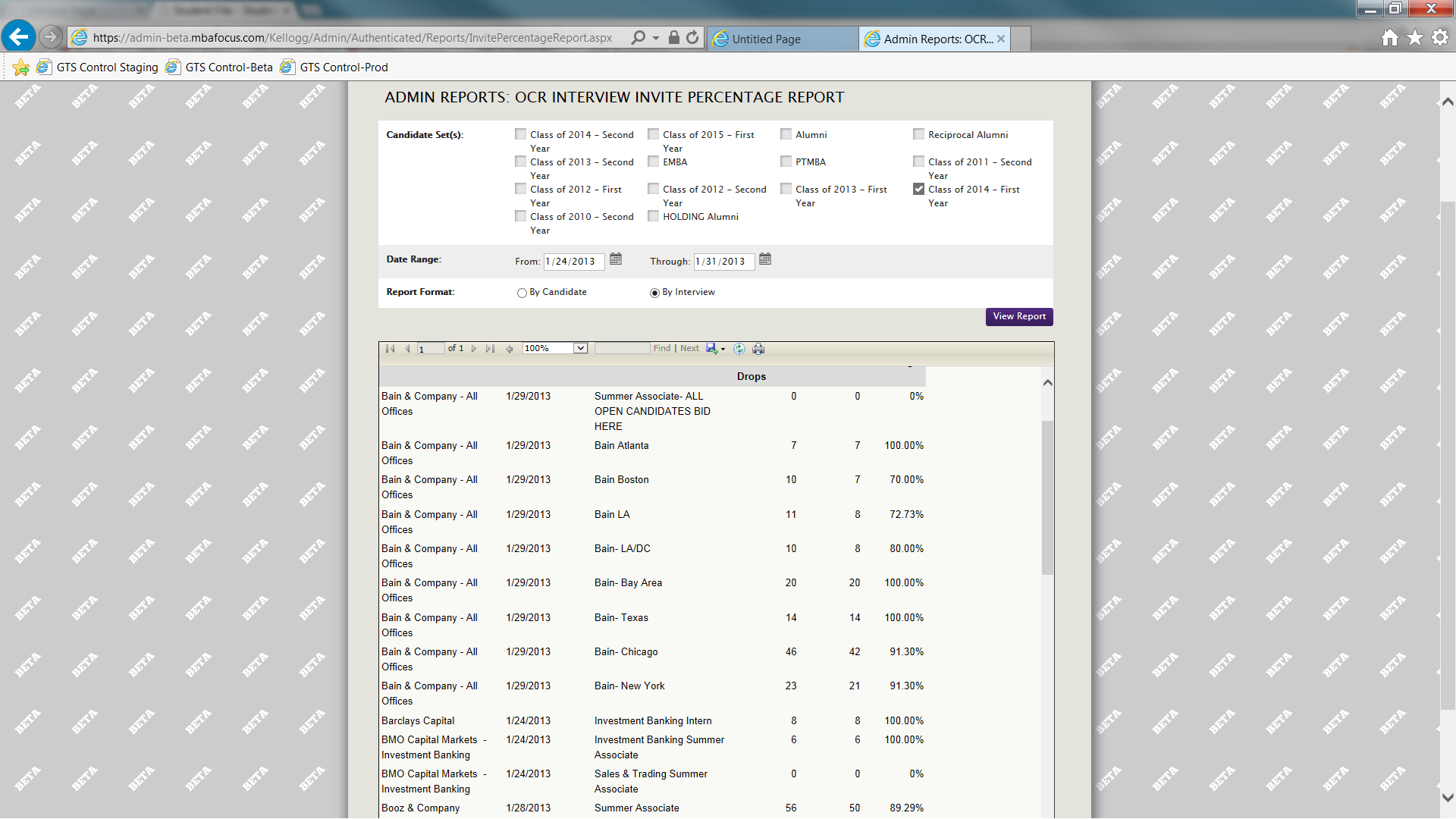 Job Postings: School administrators can send embedded links to candidates for particular job postings. To promote great new opportunities to students with a direct link, find the embedded link within the administrator's "Action" column.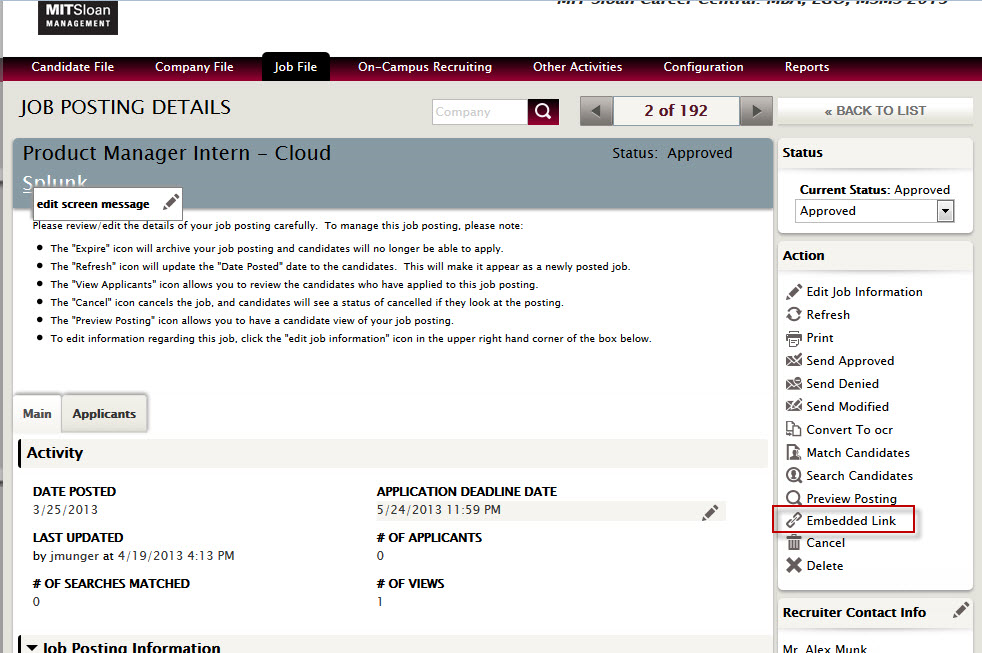 Mobile Accounts: School administrators can generate a report of candidates that have created mobile GTS accounts
<img 
To enable comments sign up for a Disqus account and enter your Disqus shortname in the Articulate node settings.