Meet "personal branding guru" Dan Schawbel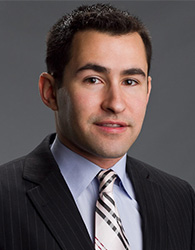 As the thought leader in MBA recruiting, MBA Focus hosts an annual Connections Conference where the leading business schools and employers gather to debate issues, share best practices, and participate in moderated discussions on key topics in the industry. And this year, you'll have a chance to meet Dan Schawbel.
Dan is one of this year's keynote speakers. Recognized as a "personal branding guru" by The New York Times, Dan is the Managing Partner of Millennial Branding, a Gen Y research and consulting firm. He is the author of the #1 international bestselling book, Me 2.0: 4 Steps to Building Your Future, now in 13 languages. Dan is a columnist at both TIME and FORBES, and has been featured in over 1,000 media outlets, such as Wired Magazine, PBS Nightly Business Report, and ELLE Magazine. He's spoken at Google, NBC Universal, McGraw-Hill, Harvard Business School, MIT, Time Warner, IBM, and CitiGroup. Dan was named to the Inc. Magazine 30 Under 30 List in 2010, the Forbes Magazine 30 Under 30 List in 2012, and BusinessWeek cites him as someone entrepreneurs should follow on Twitter.
Dan will be moderating the "Who" Panel Perspective and presenting: "Cultural Fit: Where Employer and Personal Branding Collide." His keynote presentation will explain why, in today's economy, companies are hiring for cultural fit over traditional qualifications. Both MBA students and employers need to use branding as a means to create the perfect match. Otherwise, companies will suffer lower retention rates and employees will waste time in jobs that aren't aligned to their strengths and interests.
Recruiting is a two-way street. In this presentation
Employers will learn how to communicate their value and culture to MBA students
Career Services professionals will learn how to evaluate employer and personal brands to ensure career success and cultural fit.
Interested in joining this exclusive network and attending Connections 2013? Go to mbafocus.com/connections
To enable comments sign up for a Disqus account and enter your Disqus shortname in the Articulate node settings.