Best Practices for Accessibility Compliance when Creating Custom Content in GradLeaders Career Center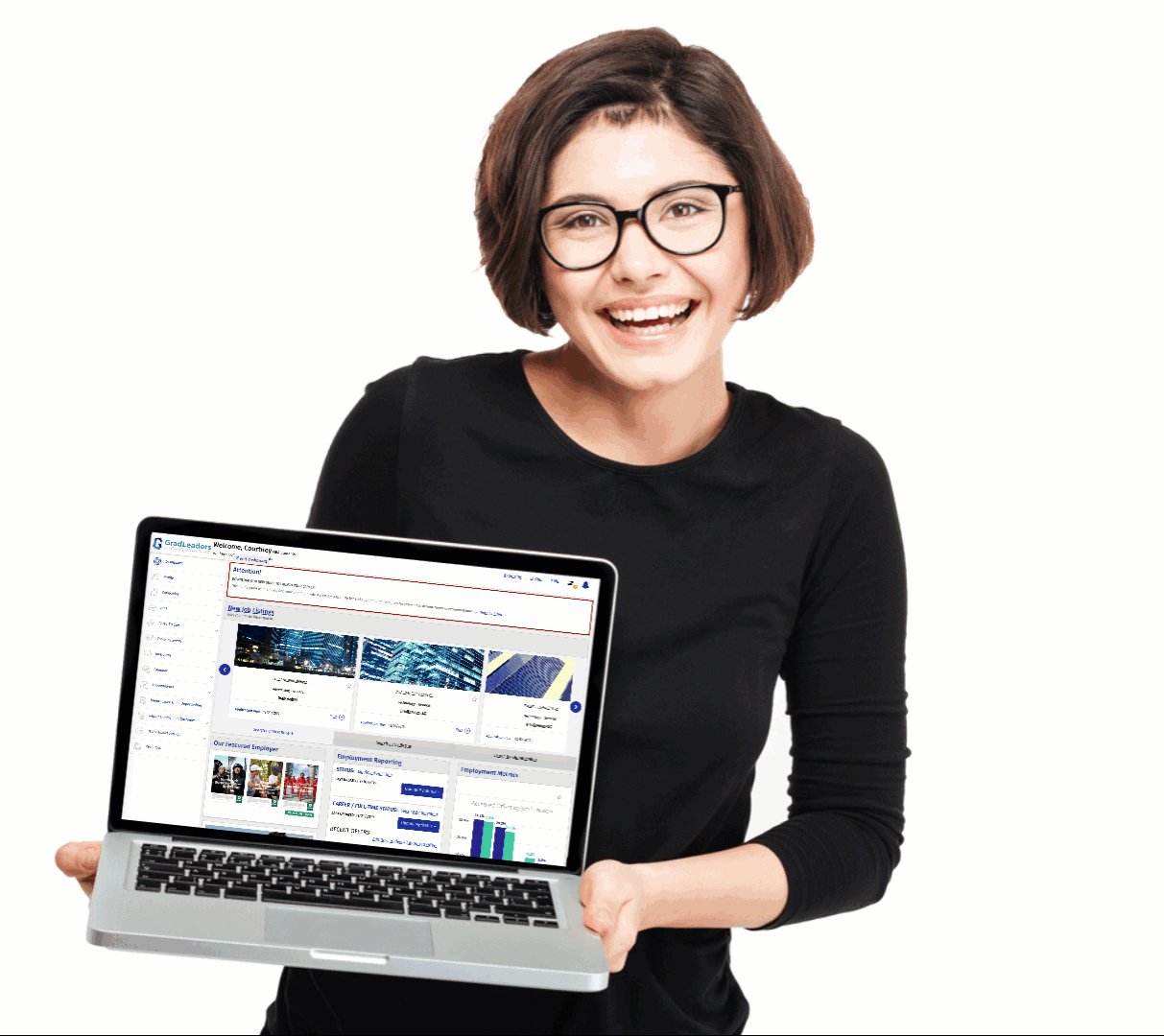 Our team of developers has been hard at work making the GradLeaders Career Center platform compliant with web accessibility standards. In general, accessibility enables any web user, regardless of ability or disability, to interact with a website without undue difficulty. Cornell University Rehabilitation Research and Training Center for Economic Research on Employment Policy for Persons with Disabilities estimates that nearly 8% of the working population (ages 25-61) has some level of disability. 
We've done everything we can to remove barriers to using our application and reduce the risk of legal problems our partner schools may face by using technology that is not compliant. 
---
GradLeaders Career Center is highly customizable. We use your logo, brand colors, terminology, and allow you to design your own dashboard widgets. All of these things help you make the GradLeaders platform your own. When your students and employers log in, they know where they are and who is helping them make meaningful connections. 
With this customization comes the risk of using colors, links or images that could reduce accessibility. While our team has done the heavy lifting to make the application compliant, you should create custom widgets and HTML content boxes with caution to maintain compliance. 
Here are some best practices:
Use white background
Use black text no smaller than 12 point
Make sure link text is meaningful (and not just 'click here')
Add alt tags to images and captions to videos
Use bullet lists rather than long paragraphs
Use accessible PDFs and Word docs
If you're already using custom widgets, review them and make sure they follow these guidelines.
Our experts are here if you need help! 
To enable comments sign up for a Disqus account and enter your Disqus shortname in the Articulate node settings.