An integrated OCR system for MBA recruiters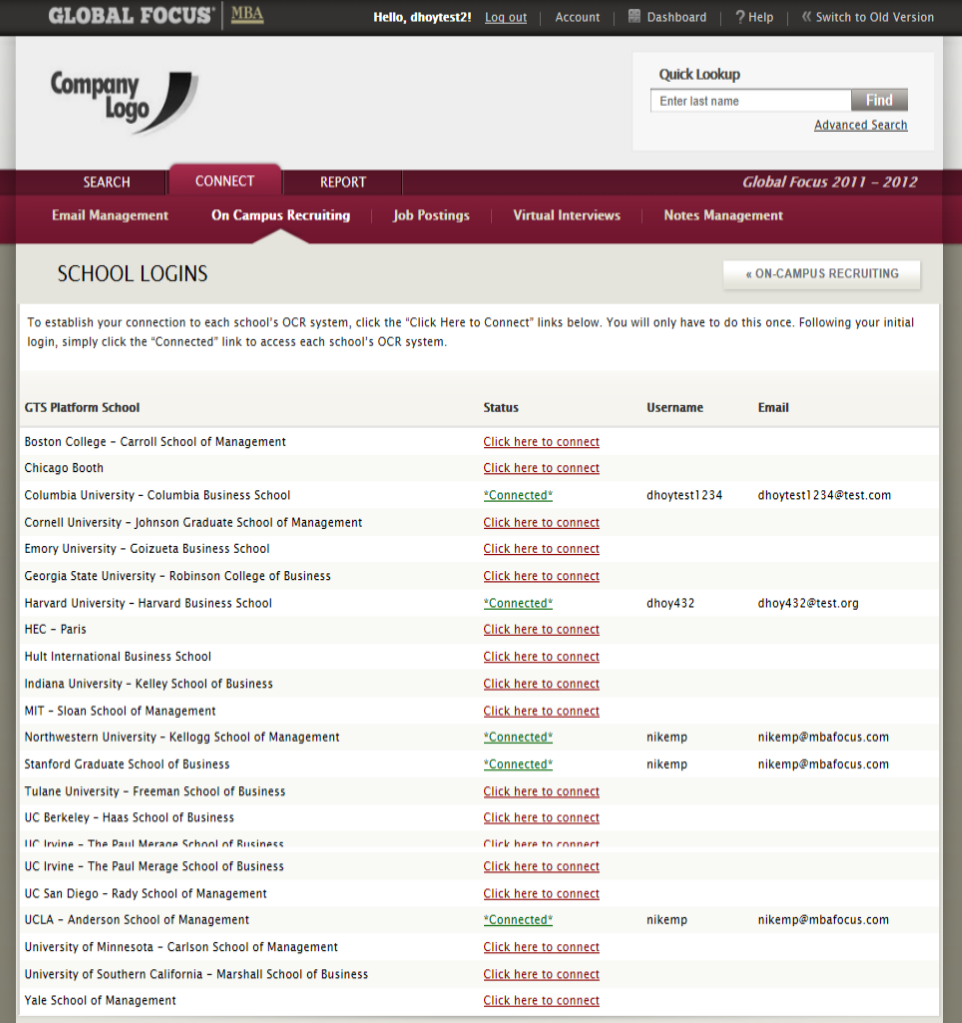 Are you recruiting at five or more campuses? If so, you probably struggle to manage all your on-campus recruiting (OCR) calendars and events. But now there's a simple way to manage all your OCR activities with Global Focus.
Global Focus® is the only recruitment management system that gives you direct access to the world's best MBA talent. Our exclusive partnerships with 24 of the world's 25 top-ranked MBA programs and a total of 70+ graduate business schools makes us the go-to resource for MBA recruitment and leadership talent acquisition.
Now you can manage all of your individual school logins and specific events with direct, convenient access to our GTS partner schools' OCR systems.
With OCR Integration you can
Access GTS network school logins directly from within Global Focus
View all of your upcoming events directly from your Global Focus dashboard
Connect your targeted schools to your recruitment management system
Eliminate the need for multiple logins when accessing on-campus recruiting systems
Track non-GTS school events in a single location
View each daily event for the entire academic year with new master calendars
For more information, contact MBA Focus or schedule a one-on-one demo.
To enable comments sign up for a Disqus account and enter your Disqus shortname in the Articulate node settings.